Valve Gate System
About the Valve Gate System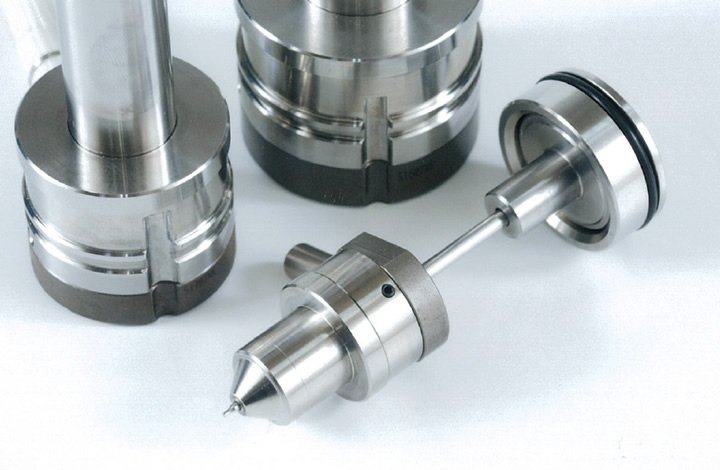 Mechanical Valve Gate System incorporates a valve pin activated by pneumatic drive. We have full-line of valve gate including options, with the length up to 400mm, gate size of 0.8 - 8.0mm. Various kinds of valve gate in accuracy and function are available. Depends on application, valve gate with tip heater is available, too.
Principle and Features of Valve Gate System
With its topless structure, the gate is machined directly into the cavity, which is advantageous to cooling effectiveness and transcription of pin diameter. In case of valve equipped with separate tip heater located at its front-end, the tip heater can heat synchronously with the molding cycle to employ intermittent heating. This unique function facilitates the molding of the crystalline resins.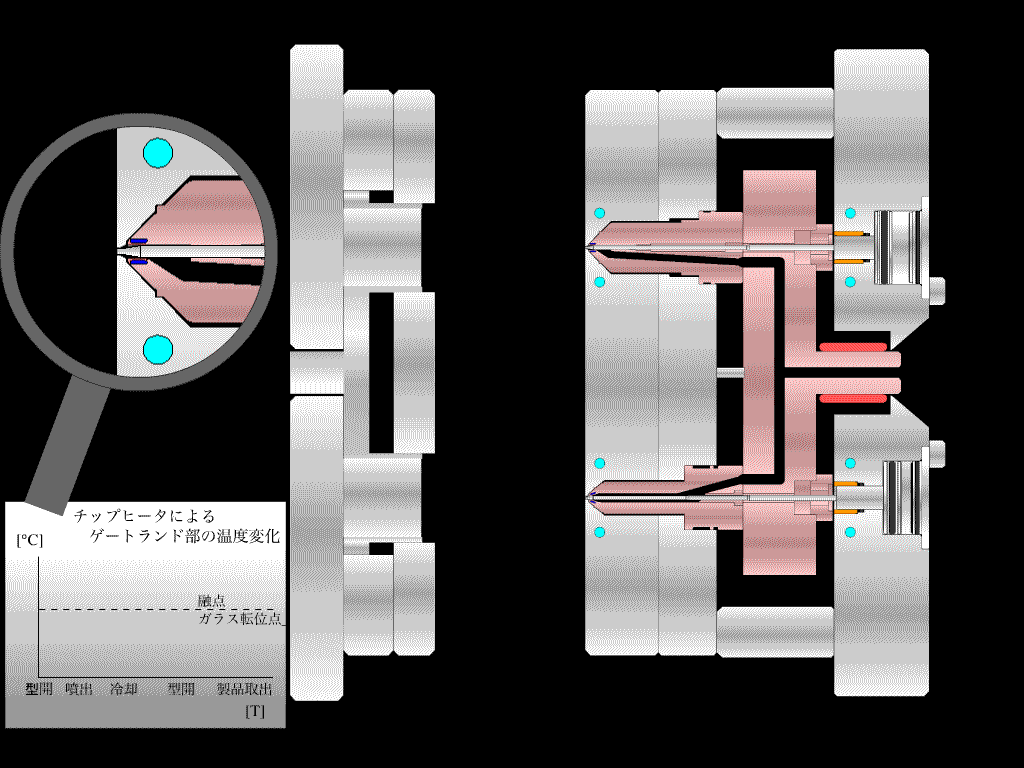 Overall structure of Valve Gate System
The system consists of valve gates, manifold (assembled inside the mold), temperature controller, air controller and air source in the factory to activate the valve pins.
Valve Gate System Line up
Materials are available for download.
If you have any other questions about the product, please feel free to contact us from the inquiry form.