Hothalf
About Hot half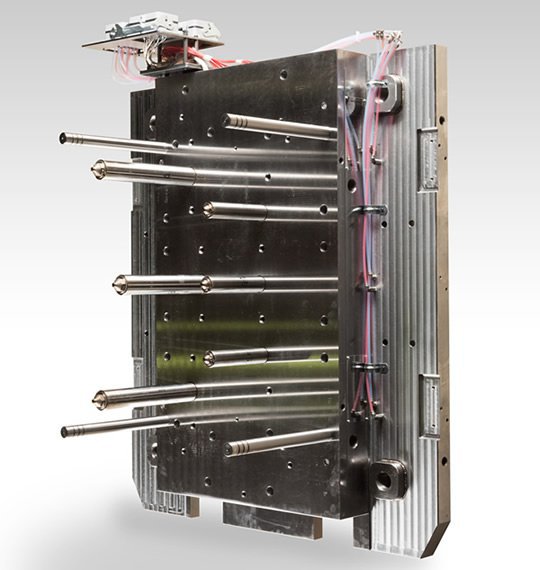 This Hot half package includes all hot runner parts (clamping plate, spacer block, back plate, connector box), excluding cavity plate. We design, produce, assemble, pre-wire a Hot half to fill the customer's order.
We help customers in terms of lightening their work load with a speedy delivery. And we control all the relevant drawings collectively in an effort to provide our customer with overall future service works including maintenances.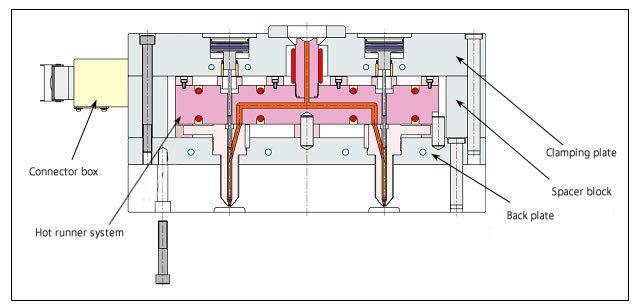 Features
Upon figuring out all the important dimensions through technical consultation, we work out a design inclusively for both the mold and hot runner in a speedy and reliable manner.
Based on our past successful case example and updated analyses, we work out a optimized hot runner design specifically for the molded part in full consideration of rigidity, flow balancing, temperature uniformity.
Our routinely strict shipping inspection of Hot half includes check on every single part prior to assembly, and check on heating, element's movement upon assembly, etc. We are determined to work for providing customers with high quality and a speedy delivery.

Our Hot half comes ready to bolt directly onto the cavity plate for sampling, which help a customer expedite scheduling.
Capabilities and services
Hot runner

Manifold, probes, heaters, etc.

Mold plates

Clamping plate, spacer block, back plate,

Connector box

Connector box, wiring diagram

Other

Maintenance work for Hot runner
Materials are available for download.
If you have any other questions about the product, please feel free to contact us from the inquiry form.