About the Seiki brand
SEIKI BRAND
Our most cherished ideal
CONCEPT
Making the impossible possible.
We face various challenges in manufacturing, such as "Is it possible to increase productivity?" "Can you value more resources?" We always make a proposal that is beyond the scope of the manufacturer.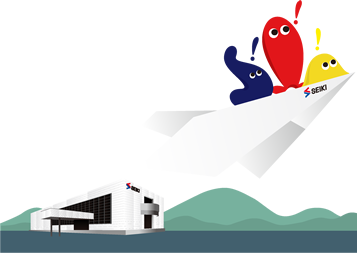 Our strengths.
STRENGTHS
Proposal ability and problem-solving power beyond the manufacturer's domain.
It is our strength to not only deliver products but to utilize the technology and knowledge we have cultivated to solve the various problems.
We have the abilities and skills such as "Planning proposal skills to read the needs of the market", "Being responsive to our customer needs", we strive to be a consulting principal for all customers.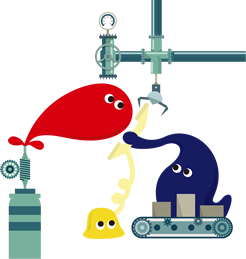 Towards the future.
FUTURE
Create new value and make a leap into the world.
We have contributed to society as a pioneer of runnerless system that brings resource conservation and energy conservation to synthetic resin molding process. From now on