Notice concerning the Termination of Maintenance Service for Seiki S2000 Controller
2022.02.18
We would like to take this opportunity to thank you for your continued support.
Furthermore, we need to inform you that we have decided to terminate the maintenance service for the controller as follows. We apologize for any inconvenience this may cause to our customers, and ask for your understanding in this matter.
Details
Target equipment
S2000 type (S2K) controller
Maintenance service end date
September 30th, 2023.
Background of the termination of maintenance service
Sales of the S2000 controller were terminated at the end of September 2016, and its successor, the WMC controller, has been released. The maintenance service will be terminated on September 30th in 2023, which is the end of the seven-year maintenance service period starting from the end of sales of the S2000 controller. The reason for the end of the service is that the parts manufacturer has informed us that they will no longer be producing the relevant parts, and, therefore, we will not be able to acquire the necessary maintenance parts for the S2000 controller in the future.
We will continue our efforts to provide better products and services.
Sincerely yours
Seiki exhibiting at ROSMOULD 2021
2021.06.02
This June Seiki Deutschland GmbH is represented at the German joint stand of the ROSMOULD exhibition in Moscow together with our service partner WESKO GmbH. In addition to our cooperation with the precision mold maker WESKO for the Eastern European market, we will present our systems with our thermal sealing technology at the booth and show various sample parts that have been created with our nozzle for multi-layer injection molding (sandwich molding). Another highlight at the booth are samples made of the biodegradable plastics like PLA, which were produced with our hot runner system.
We look forward to welcoming you to our booth in hall 5 (area 1C14) and explaining the advantages of our systems for processing reinforced high-performance plastics.

Our company situation after the Earthquake.
2021.02.16
Seiki Corporation would like to express our deepest sympathies to all those who have suffered from the earthquake that occurred off the coast of Fukushima prefecture at 11:07 p.m. on Saturday, February 13th, and we sincerely hope for the earliest possible recovery of the affected areas.
As for the impact of the earthquake on our company, we would like to inform you that there is no abnormality in our production facilities and we are carrying out production and shipment as usual.
Thank you for visiting our virtual booth at the IPF Japan 2020 Virtual.
2020.11.25
We would like to thank all visitors for visiting our booth during the IPF Japan 2020 Virtual Exhibition on 18-20, November, 2020.
We will continue to enhance our global support service and strive to improve customers' satisfaction.
Please do not hesitate to contact with us. We look forward to your continued patronage in the future.
※IPF Japan 2020 Virtual will remain on display until May 21, 2021. Even the interactive period end, you can watch our videos and download documents in the booth.
Visit the SEIKI virtual booth at IPF Japan 2020 Virtual
2020.11.01
Come and join our first virtual booth in IPF Japan 2020 Virtual. This exhibition will be held from November 18th to 20th, 2020.
As a manufacturer that specializes in hot runner systems, we will exhibit our product lineup and show you our latest product videos:
Advantages of Tip heater
Side Gating
Valve nozzle for narrow cavity
Valve nozzle for multi-layered molding
Purging material for hot runner
Additionally, you can have a live-chat with our industry specialists to discuss any questions or concerns you may have.
We are looking forward to welcoming you at the SEIKI virtual booth - IPF 2020.
Date: November 18th to 20th, 2020 (10:00 am to 6:00 pm, Japan Standard Time).
Click here for the official website of the exhibition.
Announcement of Seiki Deutschland GmbH (Germany)
2019.12.23
Dear All,
1. Relocation of Seiki Deutschland GmbH
We are glad to inform you that Seiki Deutschland GmbH office has been relocated to the following address below form the 1st of November. The new location is located in Dieburg, on the outskirts of Frankfurt.
【New Office】
Adress: Zuckerstrasse 39-41; 64807 Dieburg, Germany.
E-Mail: info.spear@seiki-hot.com
※Our e-mail address remains unchanged.
2. Business Partnership
Seiki Deutschland GmbH has signed an outsourcing contract with Sauer & Sohn GmbH & Co. KG to begin die maintenance and services.
In addition, we were outsourcing with SPEAR SYSTEM GmbH & Co.KG in Germany, but in January 2016 we took over the business and canceled the outsourcing.  Therefore,  we are unrelated to SPEAR SYSTEM GmbH & Co.KG.
Please contact Seiki Deutschland GmbH for inquiries
We look forward to continuing to serve you from this new address.
Sincerely yours,
SEIKI CORPORATION.
March.07,2019 President Kawabata is on 「Newsweek International」.
2019.03.07
An interview article of the president Kawabata appeared in "Newsweek International."
In the article, he talks about our industry, competitive advantage of our product, and our future.
June.14,2018 We are grateful for your visit to the NPE2018
2018.06.14
Dear Sir or Madame,
Thank you for stopping by our booth at the NPE2018 show.
We are so glad that you were interested in our products.
If you would like additional information of our products, please let us know.
We would appreciate it if we could keep in touch with you. Until next time.
We look forward to seeing you again in the near future.
Sincerely yours,
Seiki Hot Runners America/ SEIKI CORPORATION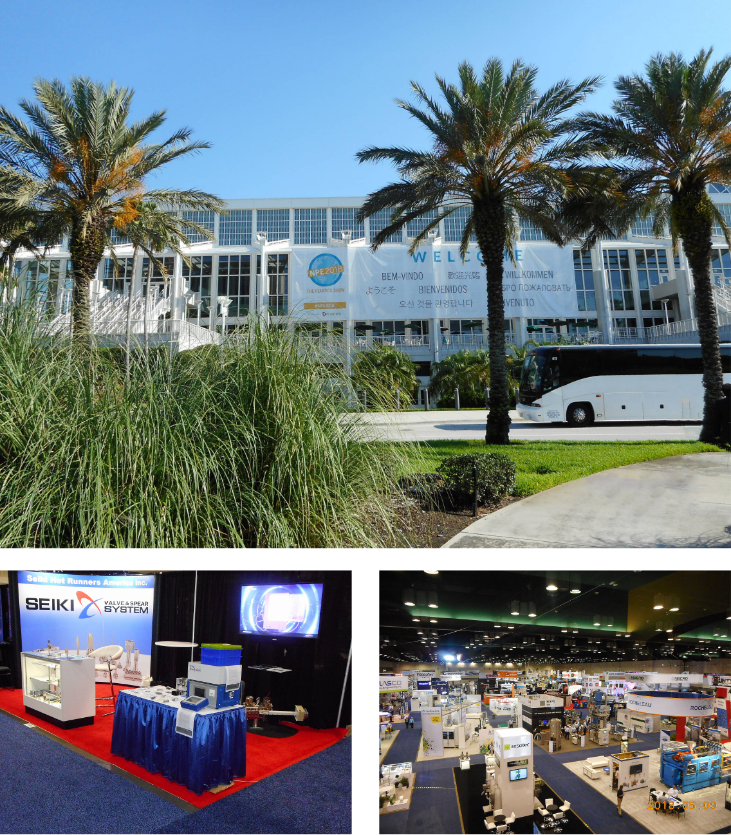 April.18,2018 We will be at the NPE2018
2018.04.18

Event Name: NPE2018
Start Date: May 07, 2018
End Date: May 11, 2018
Show Hours: Monday – Thursday 9:00am – 5:00pm (Last day 3:00pm)
Venue: Orange County Convention Center
9800 International Drive
City / State / Zip Code: Orlando, FL 32869-1509
Country: USA
Hall / Booth: W5463
Website: http://www.npe.org/
Vision
"Let's Create Tomorrow…Today"
NPE is the world's largest and most important plastic industry trade show held by the Plastics Industry Association (PLASTICS). This event is held once every three years. Plastics will have many exhibitors display products for the plastic industry.
Seiki and Seiki Hot Runners America will be an exhibitor at this prestigious event.
At this exhibition, Seiki Hot Runner will display the following:
1. Narrow pitch valve system for engineering plastics (Mock mold)
Minimum pitch 15.6 mm
2. Display samples by application
① Optical system
I. Aspherical lens (POLARIC ELLIPSOLD SYSTEM): PMMA
Ⅱ. Light Guide Plate: COP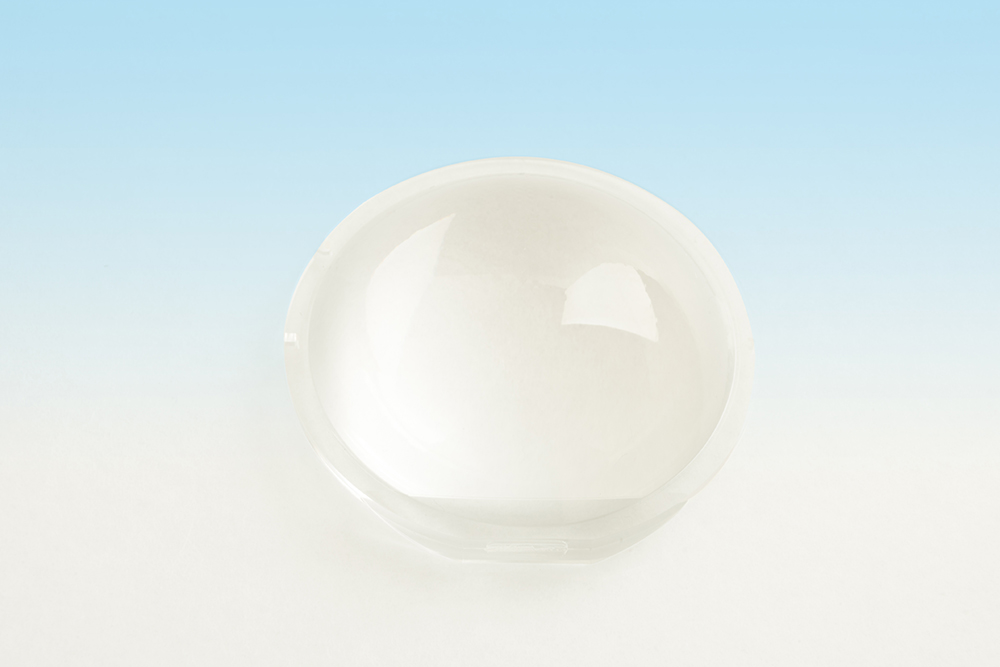 ② Medical device
I. Syringe using Side Gate HR (Syringe): COP
Ⅱ. Blood collection tube: PET
III. Gasket for Syringe: TPE
③ Container · Closure
I. Multilayer Co-injection Molding: PP/PP
Ⅱ. Pull Top type: PE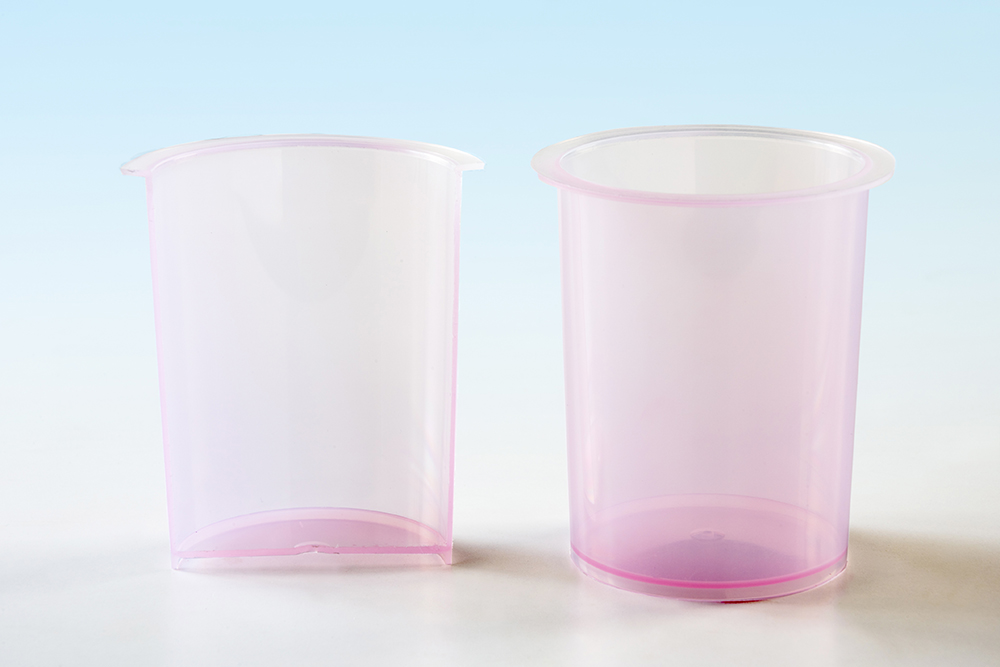 ④ Exhibit Engineering Plastic Sample
We have implemented this application with many types of engineering plastics including super engineering plastics. We will conduct trial-manufacturing evaluation at our technical center. For this event, we will display a limited sample selection.
We will display the above samples at the Plastics show, so please visit our booth.
We are looking forward to meeting you at our booth.
Oct.12,2017 We will be at the IPF Japan 2017(International Plastic Fair -9th-)
2017.10.12
Join us at the 9th International Plastic Fair Japan 2017 event to be held October 24th (Tue) through October 28th (Sat) in Makuhari Messe.
Seiki's theme display will transform your future with a runnerless system so "Let's create tomorrow".
As a manufacturer that specializes in hot runner systems, we will exhibit to the market our superior product lineup that will deliver productivity and enhance capabilities to all industries.
Our team of specialized sales professionals will be there to help you, so be sure to visit us at our booth and let us put our technology and know-how to work for you.
Date: October 24 (Tue) – October 28 (Sat) 10:00-17:00 (Last day 16:00)
Venue: Makuhari Messe (Mihama, Chiba)
2-1, Nakase, Mihama-ku, Chiba-city,
Chiba-city, Japan 261-8550
Tel No.: +81-43-296-0001
Hall No.: 3
Booth No.: 31007
For more information visit the IPF website: http://www.ipfjapan.jp/english/