국내외 네트워크
Rapid response to every inquiry
through our global service network
Our network of offices in North America, Europe and Asia ensures speedy delivery of our products and services. Our response to any inquiry - for product, for services, or even just for advice - will be prompt and thorough. Anytime. Anywhere.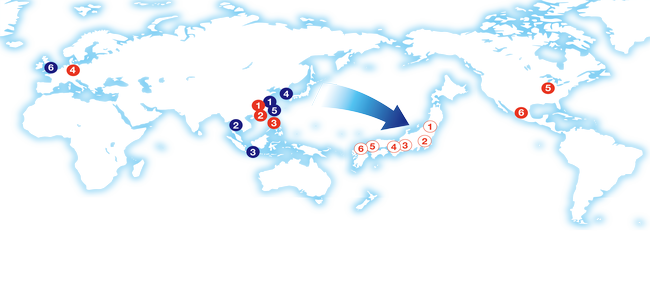 Japan
Global
Overseas agency
Global
Overseas Operating Centers
Overseas Manufacturing, Sales Center
❶SEIKI HOT RUNNERS (S.Z.) CO.,LTD.
101A, No.28 Xintang road, Xintian Community, Fuyong Baoan District, Shenzhen, China
TEL. +86-755-2902-7667 / FAX. +86-755-2902-7697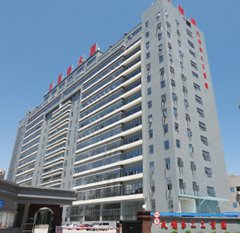 Overseas Sales Center
❷SEIKI SCIENCE & TECHNOLOGY (HK) CO.,LTD.
Unit 1303, 13/F., Austin Tower, 22-26 Austin Avenue, Tsimshatsui, Kowloon, HONGKONG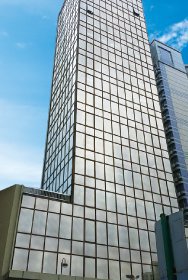 ❸SEIKI HOT RUNNERS PHILIPPINES INC.
Unit 2, Millenium drive Lot 6, Blk .4 Light Industry and Science Park 3 Brgy, San Rafael, Sto Tomas, Batangas Philippines
TEL. +63-49-544-2196 / FAX. +63-49-544-2197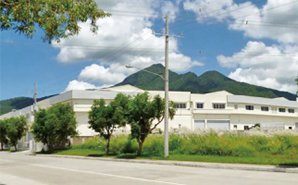 ❹Seiki Deutschland GmbH
Zuckerstraße 39-41; 64807 Dieburg, GERMANY
TEL. +49-6071-8265-004 / FAX. +49-6071-8264-029
E-mail. info.spear@seiki-hot.com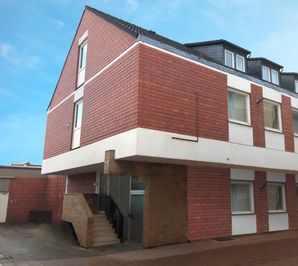 ❺Seiki Hot Runners America Inc.
1415 WEST 55TH STREET SUITE 203 COUNTRYSIDE, IL, 60525 US
TEL. +1-630-454-8020 / FAX. +1-630-454-8021
E-mail. info.seiki-america@seiki-hot.com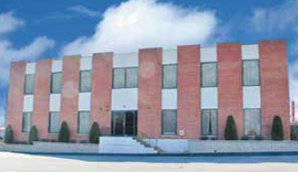 Overseas agency (KISCO Group)
❶KISCO TRADING (SHANGHAI) CO., LTD. Head office

15th Floor Hang Seng Bank Tower, 1000 Lujiazui Ring Road, Pudong New Area, Shanghai, China
TEL. +86-21-6841-2957 / FAX. +86-21-6841-5904
❷KISCO (T) LTD.

159 Sermmit Tower, 11th FLoor, Sukhumvit 21 Road(Asoke), North Klongtoey, Watana, Bangkok 10110, Thailand
TEL. +66-2-260-8624 ~30 / FAX. +66-2-260-8631
❸PT.KISCO INDONESIA

World Trade Centre 5, 10th Floor Jl. Jend. Sudirman Kav. 29 - 31 Jakarta 12920 - Indonesia
TEL. +62.21-5211646 / FAX. +62.21-5211649
Overseas agency
❹DAIDO DMS MÈXICO,S.A.DE.C.V.
Av.Mina de Guadalupe No. 902, Parque Industrial Santa Fe IV, C.P. 36275 Puerto Interior, Silao, Guanajuato
TEL. +52-472-748-9389 / FAX. +52-472-748-9390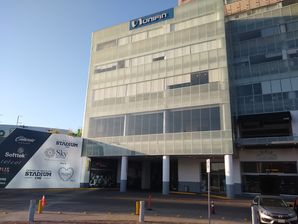 ❺Song Won lndustrial Co.,Ltd.

2F, 22-3, Maesanro-1ga, Kwunsun-ku, Suwon-Si, Kyung-Ki-do, Korea
TEL. +82-31-253-8030 / FAX. +82-31-253-8031
❻Supiya Enterprise Co.,Ltd.

2F.No.380 Sec.1, Fu Hsing S.Rd., Taipei, Taiwan
TEL. +886-2-2701-1158 / FAX. +886-2-2754-9118
❼Eastern Plastics Machinery Ltd,

1 Priors Way, Coggeshall lnd. Park, Coggeshall, Essex, CO61TW, England.
TEL. +44-1376-562288 / FAX. +44-1376-561385